Winterly Spirit in Taborea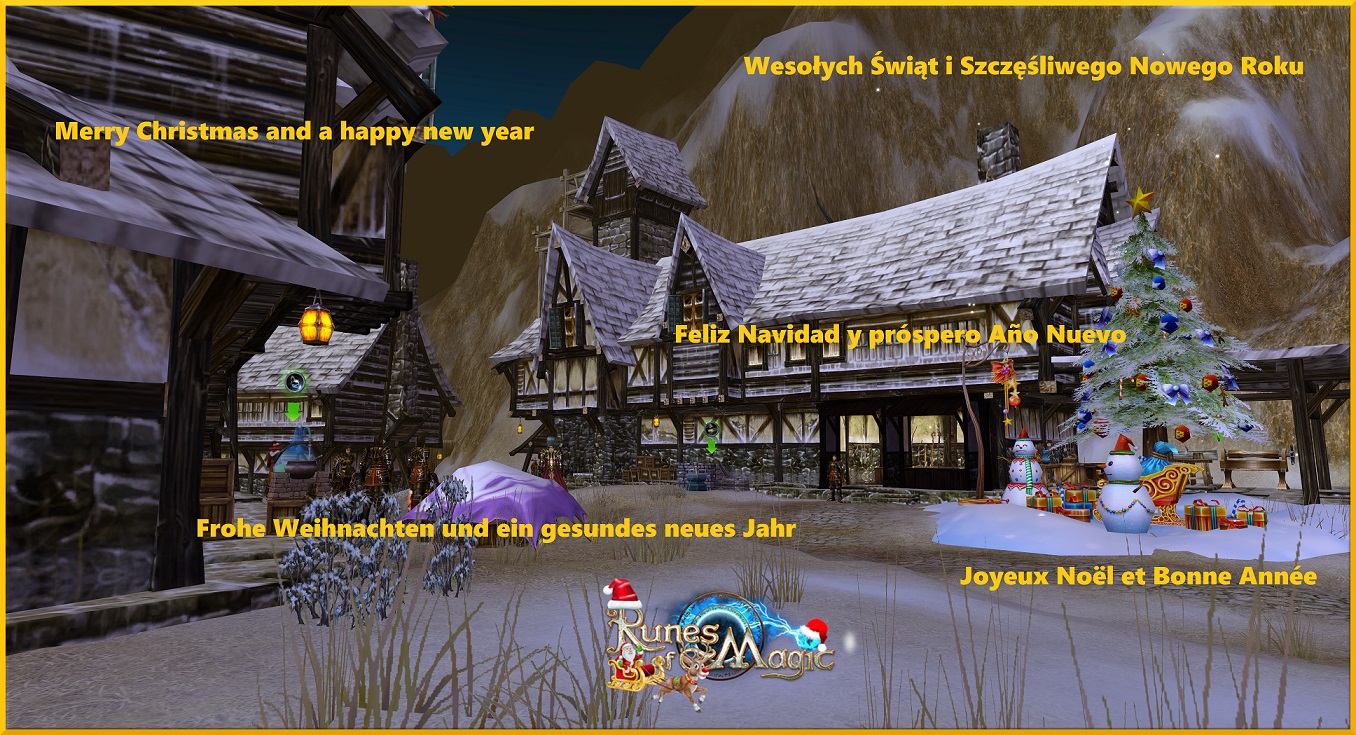 Players from many nations spend their time in the world of Taborea.
Each of them have their own traditions in terms of Christmas and the New Year's Eve.
We invite you to tell us your Christmas stories.
Submit to us an image of your favourite winterly location in Taborea and tell us what makes this place something special to you.
We will gladly learn about your Christmas traditions aswell.
The Runes of Magic Team wishes all Taboreans, their families and friends a restful Christmas and a happy new year. We look forward to accompany you through Taborea again next year.
***~~~***~~~***~~~***~~~***
Send your submission (screenshot and story) to:
using the following template:
Character name:
Server:
Account name:
Additionally one of the following pieces of information is required:

Game Account E-Mail,
GameForge Account E-Mail,
or
Steam-ID
The deadline for submissions is 08.01.2023 at23:59 CET.
***~~~***~~~***~~~***~~~***
Rewards


30* Laor Forest Tart
30* Serenstum
30* Phirius Special Water - Type E
15* Universal Potion
1* Giant Mammoth Mount in a Bag (7 Days)

***~~~***~~~***~~~***~~~***
Terms and conditions
One entry per person
All required pieces of information have to be submitted correctly
Submissions received after the entry deadline will be ignored
The respective character must have been logged in within the last 4 weeks
Each entry must contain the following information:
Server name

Character name
Depending on how the games is played:
Steam-ID ONLY if the game is played via Steam
or
the entry has to be sent from the email linked to the game account
The Runes of Magic-Team reserves the right to alter the conditions, prizes or other details of this event at any time, if it becomes necessary due to unforseen circumstances