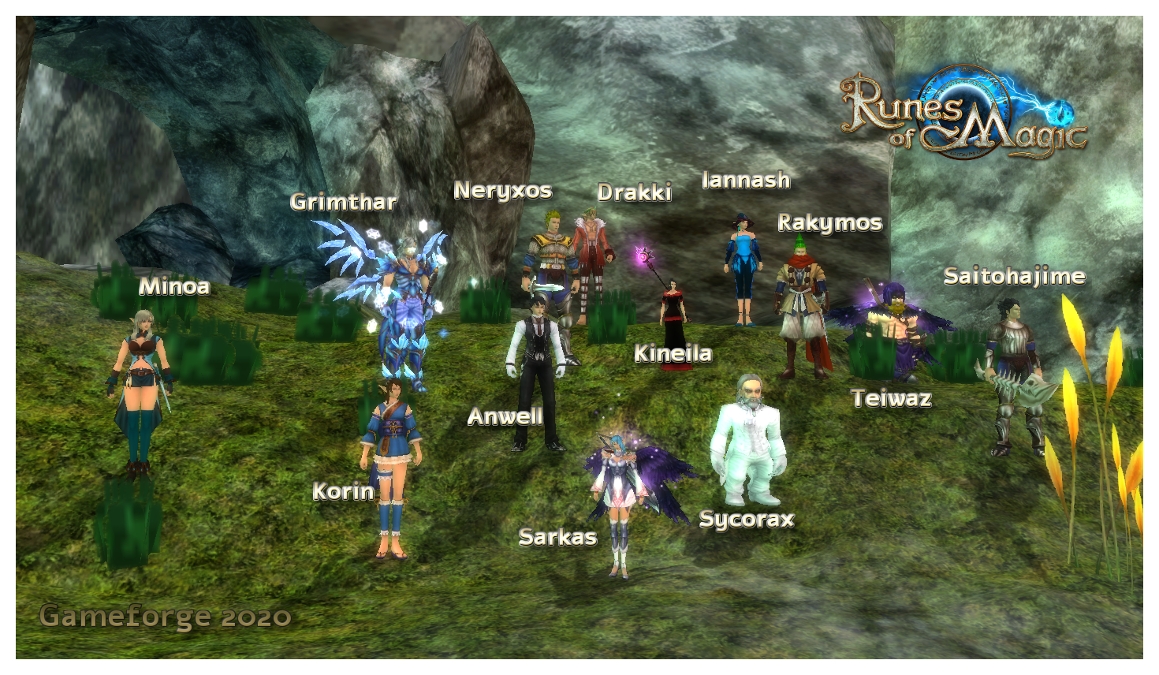 Guild Meeting 2020
Runes of Magic is a game where you often hear that Taboreans always meet and spend weekends together. Since this is not allowed now, we want guilds to sit together in beautiful places and let us take part in it.
In addition to the screenshots, we would like to get to know why this place is something "special and extraordinary" for you.
***~~~***~~~***
Only one Entry per person!
(Multiple submissions will be ignored, any guild member can do the one allowed submission)
Send your entries to events@runesofmagic.com
Please use the following template:
Guild Name:
Character Name:
Server Name:


The entry must be sent from the email address connected to the game account.
Steam players have to mention their Steam ID.
Any entry recieved after 09/25/2020 at 23.59 CEST will be ignored.
Every successful entry will recieve the following prizes:
10* Soul Core
190* Dark Night Pearl
190* Moonlight Pearl
5* Magic Instrument Collection Box
1*Giant Colorful Tree Decoration
Any guild that successfully participated will addtionally get one of the following items:
Please mention which one you would like to recieve.
Rules:
Only one entry per person and guild is allowed and only the first post received will qualify to be eligible to get the prizes.
The Prizes will only be delivered to

Vidar

,

Idun

,

Aeterna

and

Phoenix

.
The Prizes will only be delivered to people that correctly participated.
Entries have to be send from the email adress attached to the game account with the character name that has created the submission. Steam users have to mention their steam ID.
Entries sent after September 25th 2020 at 23.59 CEST (11.59 PM)* will be ignored.
The Runes of Magic team reserves the right to make changes in these terms, prizes or any other detail of this contest at any given time, if it was required to do so, due to any unforeseen circumstance that forced us to do so.