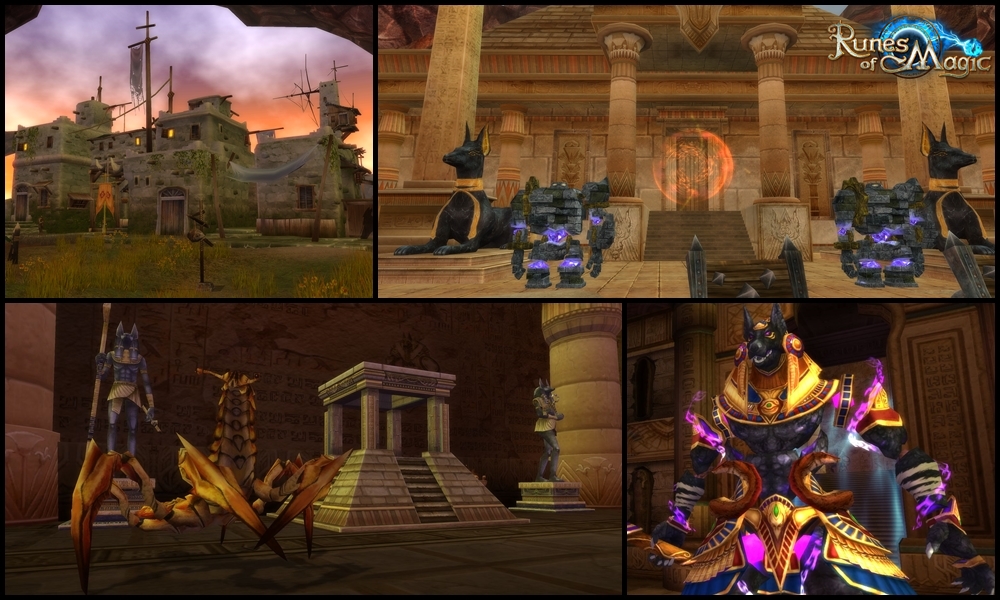 New content
New zone has been opened: Vortis.
New main quest line, side quests and daily quests have been added.
New instance Tomb of Souls has been added. Instance will offer 3 difficulties: Easy, Normal and Hard modes.
New titles have been added.
New crafting recipes have been added.
New items for Ancient Mementos, Phirius Shells, Energy of Justice, Proof of Myth, Honour, Dreamland Pioneer Sigils merchant NPCs have been added.
New Item Set skills have been added for level 100. The extraction cost is 70.000.000.

| | |
| --- | --- |
| NAME | CLASS |
| Heroic Spirit Guard | Knight |
| Soul Warrior | Warrior |
| Soul Raider | Scout |
| Rune Master | Mage |
| Divine Shield | Priest |
| Iron Focus | Warden |
| Golden Cicada Skin | Rogue |
| Soul Crusher | Warlock |
| Lava Effect * | Druid |
| Runic Charge | Champion |
Known issue:

Description of Druid's Item-Set Skill "Lava Effect" is missing and it's been reported. The skill effect is "Makes your target no longer be afraid, removing any fear effects on it."
Snowflake Festival Overview
Zachariel was a Great Mage of the Eye of Wisdom from the time 400 years ago when the Eye of Wisdom was still residing on the Kolydian continent. He was well known because of his benevolent deeds. In the midst of a harsh winter he would provide the needy with supplies.
Once the people of the Eye of Wisdom had come to Candara, they decided to keep this habit in order to foster a peaceful relationship with the local people. When the season of heavy snow had come they would, just as Zachariel had done, wear a red robe and provide the local people with supplies. This gesture helped many endure the long winters and also built trust between the people and the Eye of Wisdom. Soon we were doing this every winter and it became a custom and was named the Snowflake Festival.

After the Phirius Workshops had been set up, they meant to take advantage of this custom and decided to make some modifications to the red robe and thereafter let their people wear these robes while delivering presents to little children. Their actions won many praises from the people and also allowed them to make more money.

The Phirius Workshops taking a fancy to this custom would make the Snowflake Festival an even bigger event in the years to come. Each year more and more people took part in these activities creating this wonderful and exciting atmosphere that we can experience during the winter season nowadays.
Collecting Christmas Presents
Location: Open world
NPC: None
New Year's Eve event
Location: Varanas Central Plaza
NPC: Jingle Brother - Mark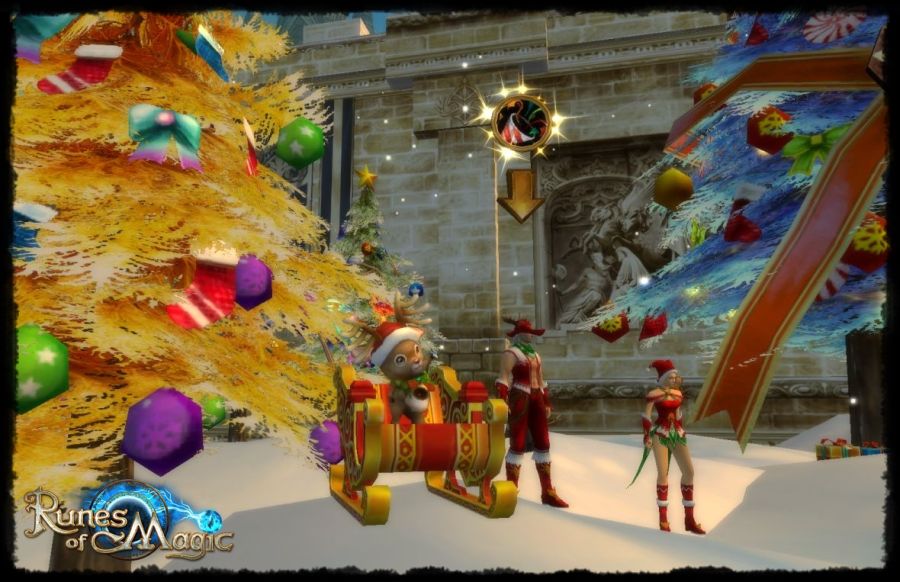 Collecting Gifts
Location: Under the Snowflake Tree in Logar, Varanas, Silverfall, Harf Trading Post, Obsidian Stronghold and Dalanis
NPC: None
Goblin Bank Robbery
Location: Bank of Varanas
NPC: Goblin Robbers
Jingle Brothers Stuck in Chimneys
Location: Logar, Varanas Central Plaza, Silverfall
NPC: Donichuka
Save the Snowflake Gifts
Location: Varanas Gates
NPC: Andrew Dell
Adopting a Deer
Location: South of Dalanis
NPC: Pak Dicca
Snowflake Tree Decoration
Location: South of Dalanis
NPC: Koli Max
Gift from the Snow
Location: Ystra Highlands
NPC: Mira
Snowland
Location: Varanas Central Plaza
NPC: Snowland Explorer Transporter
Great Snowball Fight
Location: Varanas Central Plaza
NPC: Paige Gingerbread
Event description: Talk to the Paige Gingerbread to be teleported to the event zone where you will have to defeat new enemies! Your end score is determined by the combined amount of how many times players hit the enemies and how many times players were hit by the enemy monsters.
Entry times: 00:00-01:00, 04:00-05:00; 08:00-09:00; 12:00-13:00; 16:00-17:00; 20:00-21:00