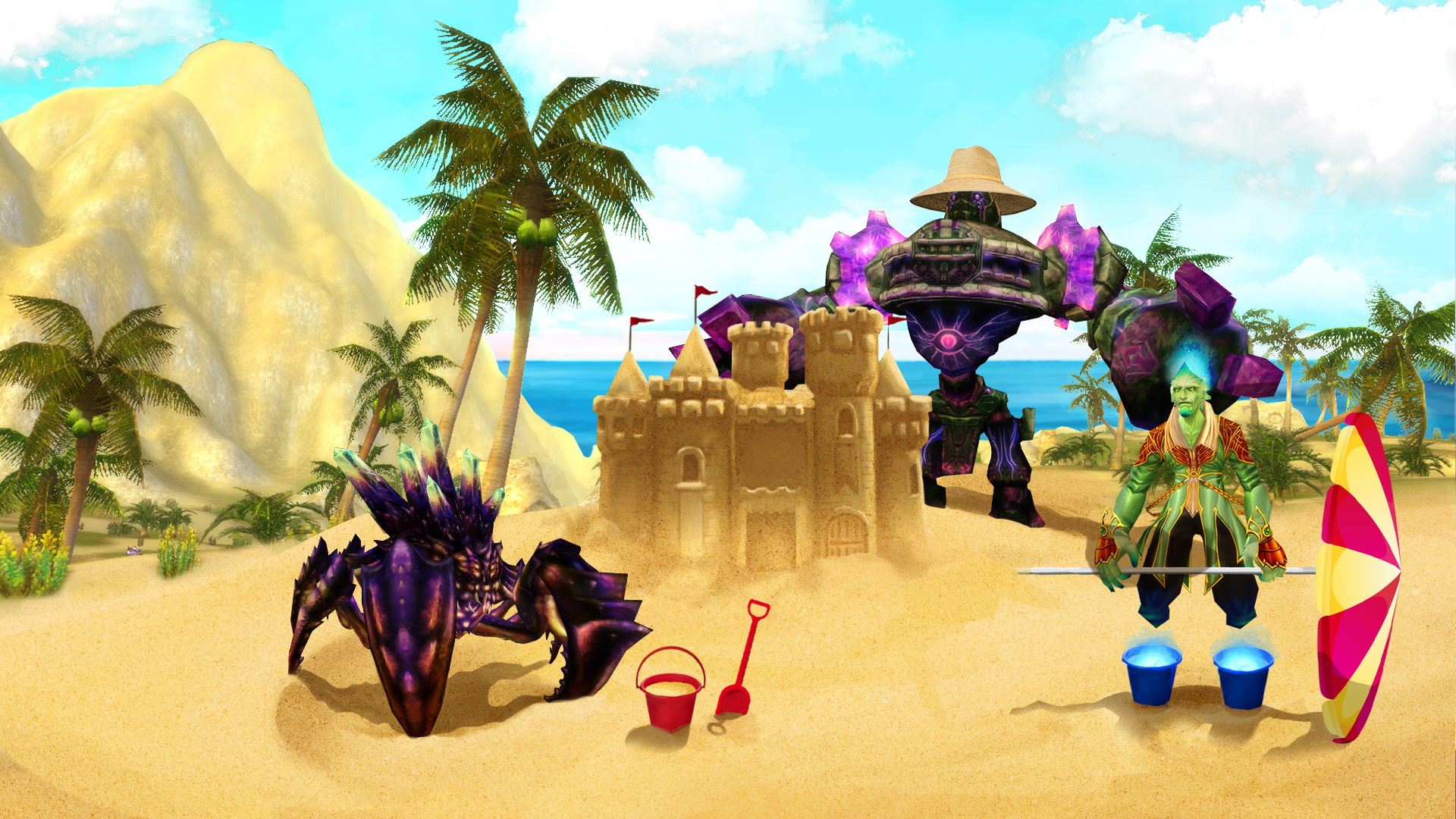 The summer's here! As well as basking in the beautiful weather in Taborea, we're celebrating the dawn of a new era: Runes of Magic is now available on the world's most popular gaming platform Steam!
In honor of the occasion, we're kicking off two linked events which should interest stalwart veterans and fresh newcomers alike.
Look forward to these two exciting events:

Wisdom of the Masters
Both novices and experts alike sometimes need a little help on their adventures in Taborea. The three grand masters of experience, skills and treasure hunters will welcome all heroes who need a helping hand.
Visit the three grand masters between August 29th (after the maintenance) and September 11th (until 9:00 AM) on the Varanas Central Plaza (Channel 1) and enjoy some useful buffs whose effects last for two hours each day.
Summer Treasures
During the event from August 29th (9:00 AM server local time) to September 11th (9:00 AM server local time), rally your friends and guild mates together and defeat the bosses from the instances listed below. This will give you a chance to collect the hotly contested "Proofs of Myth"!
Just remember that each boss only carries a certain number of Proofs, irrespective of how many fighters defeat them.
Certain bosses in the following instances are carrying the reward with them:
Sydaphex in the Hall of Survivors
Sirloth in the Hall of the Demon Lord
Hidden Box (of Horatio Tia) in Sardo Castle
Jenny Giant in the Tomb of the Seven Heroes (Hard)
In addition to these instances, you'll also find bosses in the Ancient Dreamland during the event which will reward you with an additional Coin of Petals (7 Days) for each boss defeated.
Head to the Varanas Central Plaza (Channel 1), where once per day Owenstein will exchange the coins found in the instance for more Proofs of Myth. Go and pay him a visit!
Wishing you a wonderful summer!
The Runes of Magic Team