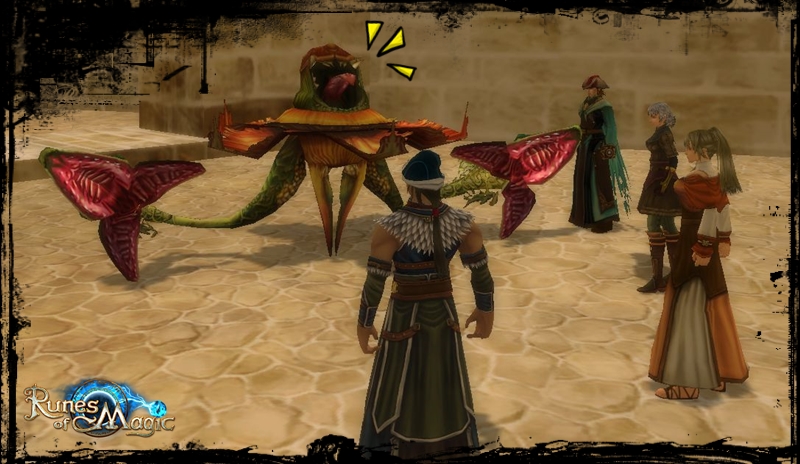 Are you interested in becoming a Gamemaster and supporting Runes of Magic and our team? Well then read on!
Runes of Magic US Gamemaster applications are OPEN!
Can you answer "yes" to the following questions?
Are you at least 18 years old?

Are you interested in helping users?

Can you keep a level head even in critical or stressful situations?

Can you work in a team environment?

Can you follow orders but also work solo and/or take initiative?

Are you a good problem solver?

Can you handle criticism?

Do you have a decent knowledge of Runes of Magic?

Do you want to have some fun and get to know the inner workings of an MMORPG?

Can you keep your application and identity a secret?
Note if accepted you will need to submit valid photo ID (drivers license/ID/Passport) and sign a contract. Don't include this in your application though
If you can answer "yes" to the above questions then we want to talk to you! Submit an application to the following email address: application@runesofmagic.com
Make sure you write it freehand, and include your real name, your Forum account name, your InGame account name including your character name(s), and possibly your IRC-Account Name on OnlineGamesNet. What other information should you include?
Why you think you'd make a good GameMaster.

What actually motivates you to apply.

How you can fulfill our requirements and responsibilities.

Your RoM experience, as well as any experience in other communities or games, including servers you play on (or used to play on).

If you've ever been banned, what for (be it board or ingame - and we'd find out anyway).
Write it freehand, meaning don't just list the answers to the questions. Describe your answers, tell us more about yourself. Your application will be judged in part by how well you can write, as we write quite often around here!
If we reach out to you with a positive answer you will receive an invitation to a private chat on IRC with some of the members from the team where we will have a little talk. We'll also explain everything further there.
What are you waiting for? We want YOU to support the community of Runes of Magic.
We're awaiting your application!
Your Runes of Magic US Game Team