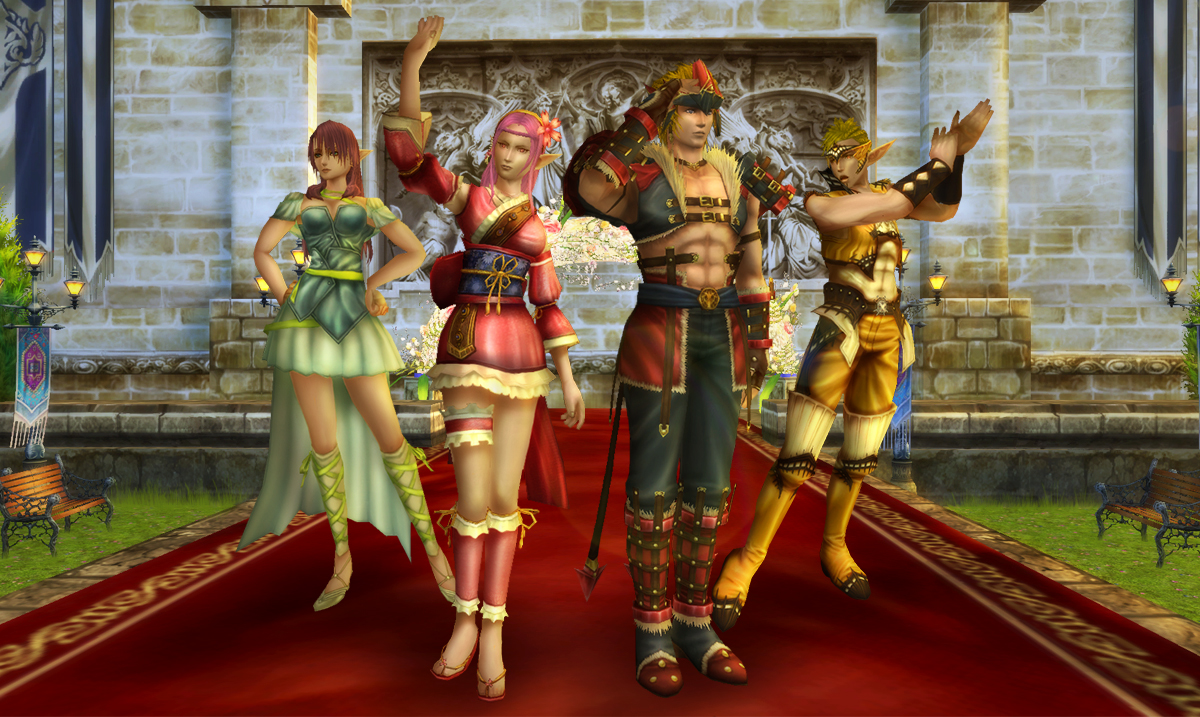 Summer has hit Taborea and everyone's sweltering in the heatwave. Some adventurers are even trading in their heavy armor for something breezier. That's right! Real heroes know how to do battle with monsters – and do it in style! Are you one of them?

Dress in your best and join the fun! Find something dashing in the Magic Wardrobe, try it on and take some snapshots of your summer outfit. Email your pictures to us by 11:59 PM CEST on 26.08.2018: summer_fashionshow@runesofmagic.com.

Share your fashion creation with everyone and have a chance to win some amazing prizes!
Terms and Conditions
Show us your unique in-game summer outfit.
Your submission should consist of up to 4 screenshots portraying your character in a summer outfit. It should also include a short text about your outfit (up to 5 sentences).
Submission must consist of in-game screenshots; real photographs and the use of image editing software are not permitted.
The user interface should be hidden on the screenshots, and in particular chat messages and the usernames of third parties should not be recognizable.
The user interface can be hidden using the keyboard combination CTRL + Z – or deactivate 'Show Player Names' from 'Functions > System (Esc) > Interface Settings'.
Each participant may submit only one email with screenshots.
Use the following subject line for your email: Summer Fashion Show
Your submission must be sent to the following email address: summer_fashionshow@runesofmagic.com
Please make your submission from the email address associated with your game account. Provide your character name, server and account name.
Your submission should be made using one of the following formats: .JPG, .BMP, .PNG, .GIF, .TIFF, .TXT, .DOCX, .DOC, .ODF, .PDF
Maximum size for images and screenshots: 5 MB
The standard terms and conditions for competitions apply.
Prizes
The three lucky winners can look forward to the following prizes:
1x RoM Cup
1x RoM Lanyard
1x Goldfire Kitsune Mount in a bag (30 Days)
1x Item shop costume of the player's choosing (excluding Grinning Rogue Costume Bundles and Impressive Costume of the Storm Bundles).
We will choose the winners from all valid entries and announce the winners in the forums and on social media on 3.09.2018. The winners will also be notified of their win via email.
The RoM Team