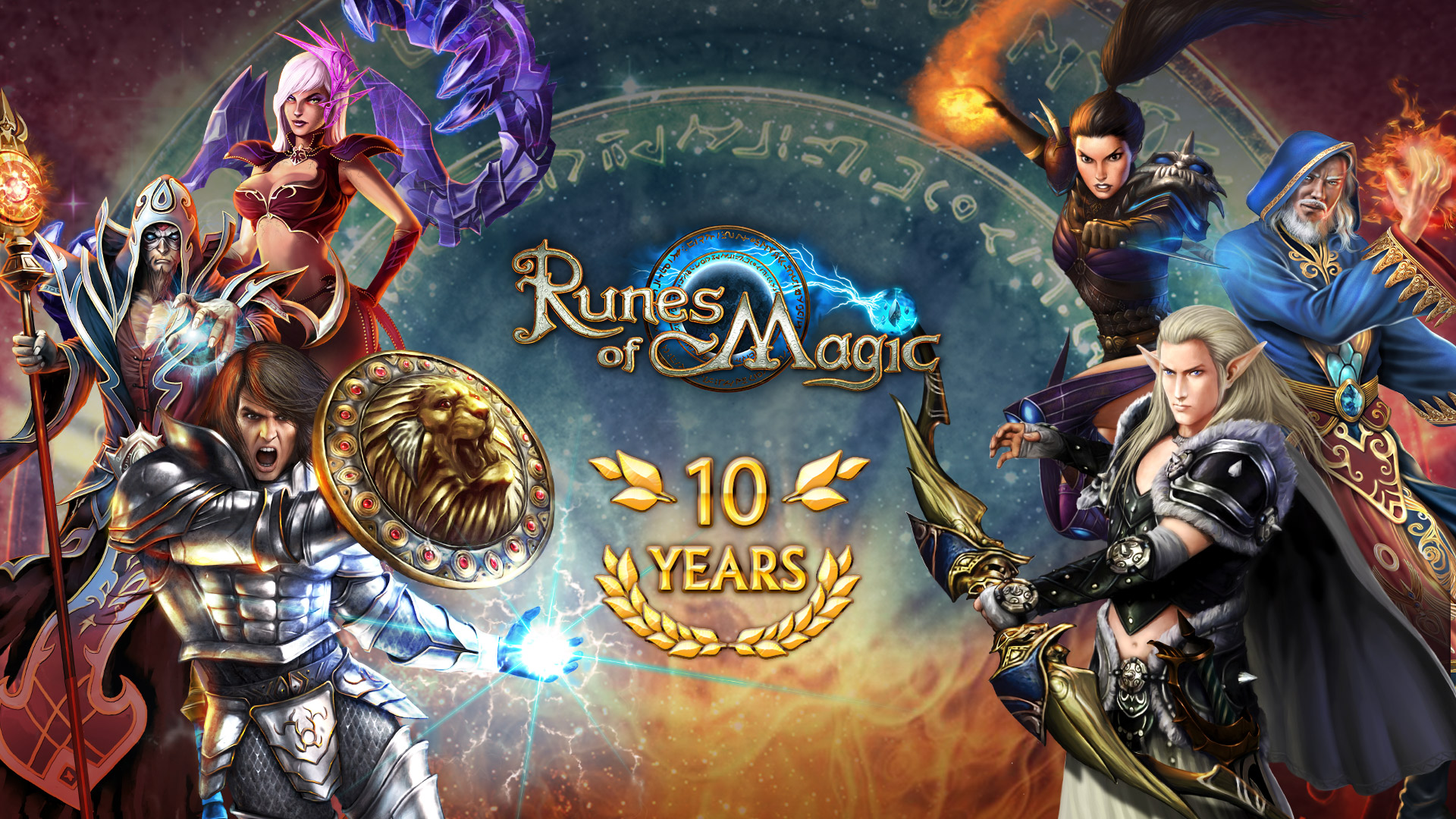 A full decade full of magic and adventure lies behind us – it's a true honor to be able to celebrate this grand occasion with you, the heroes of Taborea!
We're extremely proud and grateful to have shared this amazing journey with you all. All of us have met new friends, forged guilds, plans and weapons together, experienced epic adventures, reared our pets and even gone alpaca racing! It's been epic, and we hope that we will still be fighting by your side for many years to come.
In celebration of Runes of Magic's amazing 10th birthday, we've got lots planned. Over the coming month there are numerous events lined up, plus gifts to get you in the celebratory spirit:
Join us and let's get this party started!
One extremely proud RoM Team